Having a functional car is important to the residents of White Plains. To get from place to place in a safe and efficient manner, your vehicle has to be running at an optimal level. That being said, accidents and malfunctions happen all of the time and sometimes there's no way to avoid them. So when they occur, you need to be prepared and have an expert service center ready in mind to take your vehicle to.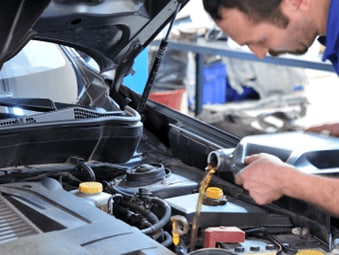 Do you know where you'll take your car when it's experiencing a problem?
Our Nissan Service Center in White Plains is dedicated to providing the White Plains community with top-level automotive service. We know that you need a working car to carry on with daily activities, so we do everything in our power to repair your vehicle and return it to you in a timely manner.
Customer service is our number one priority at the service center at White Plains Nissan. We will be sure to listen to you and what you're noticing in your car so that we can properly diagnose the issue and solve it. After we have fixed the issue, we will make sure to bring you up to speed with:
What the exact issue was with your car
How we went about fixing it
What you can do to prevent the issue from happening again
Unlike other service centers, we operate with complete transparency and won't try and hide anything from you when you bring your car to us.
We know that the White Plains community is a busy one, and having a malfunction with your vehicle is a curveball in your day. In order to make things easier for you, the service center at White Plains Nissan is open during convenient hours of the day for you. We also offer the ability to schedule your appointment online so that you can pick a time that works for you and not deal with the hassle of having to call in.
To help the residents of White Plains save some money, the service center at White Plains Nissan offers specials and deals on automotive services. You can find these specials on our website and they should be taken advantage of in order to keep your car running like new, and to keep your wallet full.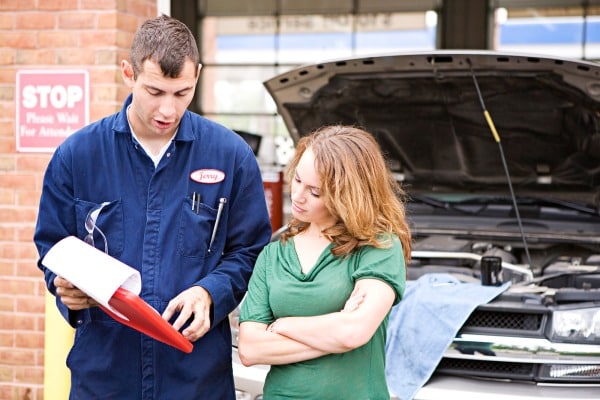 No matter what your vehicle issue is, the highly-trained staff of automotive technicians can take care of it. Our team is a diverse group of individuals who know the ins and outs of vehicles. This diverse, expert team lets us tackle any malfunction that you are experiencing. Whether you need your transmission looked at, or your tires rotated, you can count on the staff at the White Plains Nissan Service Center to get the job done right.
Schedule your next service appointment with White Plains Nissan online, and if you're in the market for a new car, stop by the showroom at White Plains Nissan to see our brand new lineup of 2015 Nissan vehicles. We can even set you up with a test drive that same day that you come in.